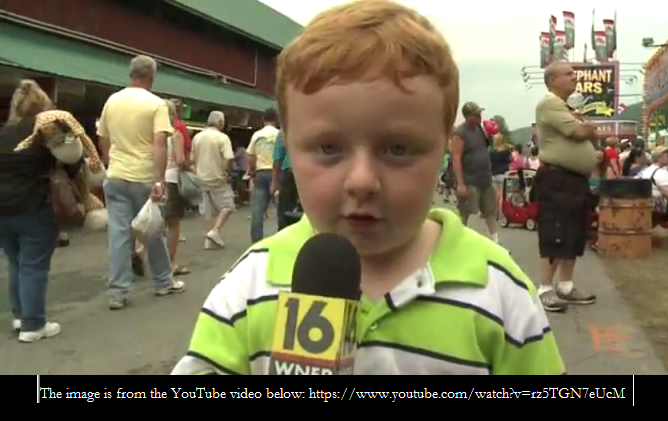 Anything for a smile. This kid is awesome. I want to see more interviews with him! My prediction is that he'll be on ELLEN soon. He is, apparently from Wilkes Barre, PA, apparently he has never been on live TV and he apparently very cute! What a voice and what a personality! Wow 🙂
An Update from ABC News:

ABC News | More ABC News Videos
Another one:
This is Noah's first appearance on Ellen:
This is where Noah competes with Chris Pratt in a competition about Dinosaurs!
Again this year at the Wayne County Fair….