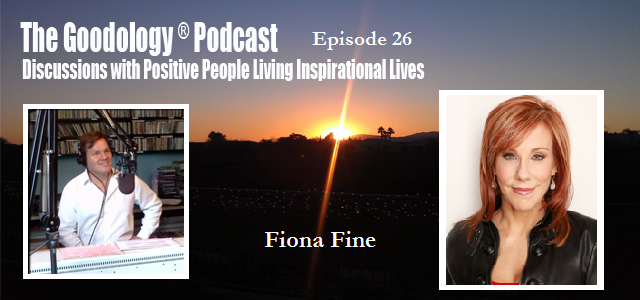 Podcast: Play in new window | Download
As an Author, Speaker, and Publisher, Fiona Fine is growing a movement for women to live and love on their terms. Her new book is Babe In Total Control of Herself (affectionately known as B.I.T.C.H) – Stop Chasing Men and Start Choosing L​OVE.
Fiona turned her mess into a message​: after 30 years in a man's world of engineering/IT and recruiting and completely forsaking her femininity, her health and even her sense of humor to fit in and make the big bucks, she reclaimed her sassy vibrant self and went from surviving to thriving.
She then set out to help women (and the men who want to love them!) to create their best lives so that they can have the money, the job, the health, and yes, even the SEX of their dreams! She is the founder of the company Goddess Connections with the dating advice site HowToPutTheFunBackIntoDating.com and the e-magazine Women Who Run It: Your Life-Your Love-Your Terms!
Fiona is a dating and relationship expert in her early 50's. She's had a consulting/coaching practice for 15+ years and coaches women ​a​nd men who want to create their best life of love, work, health, passion and…fun!
Fiona's Likes:
Meditation
A bike ride
A great swim
Fiona's Passion:
Encouraging women to have their own voice – speak your own truth. What do you really want in your life? As opposed to what society may want.
Fiona's Book:
Connect with Fiona:
Fiona on Twitter
Fiona on Facebook