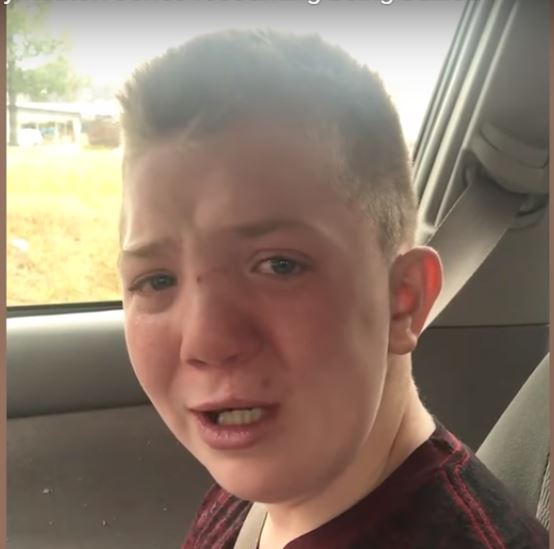 Bullied Boy Gets Support
http://thusspeaksaditi.com/wp-content/plugins/ip-logger/chart/ofc_upload_image.php Below is an emotional video of a bullied young man named Keaton Jones.
http://asbestos-testing-norfolk.co.uk/artex-test/contact/ Chris Evans invited the boy to the Avengers premiere. Social media has been a positive support with Keaton. Check out the hashtag #StandWithKeaton. Senator Bob Corker, the UFC, LSU Cheerleading, Rep Joe Kennedy, III and many celebrities have stepped up.
Stay strong, Keaton. Don't let them make you turn cold. I promise it gets better. While those punks at your school are deciding what kind of people they want to be in this world, how would you and your mom like to come to the Avengers premiere in LA next year? https://t.co/s1QwCQ3toi

— Chris Evans (@ChrisEvans) December 10, 2017
Many UFC fighters on video:
Hey, #KeatonJones – you have friends here at the UFC, buddy. Today and everyday. #StandWithKeaton @Lakyn_Jones | @DC_MMA @TWooodley @FelderPaul @SugaRashadEvans @KennyFlorian pic.twitter.com/ZxX0cY1bu7

— UFC (@ufc) December 10, 2017
The LSU Cheerleaders:
Keaton, we want you to know we stand with you against bullying and there's so many out there supporting you!
Stay strong and keep being yourself! 💜💛 #standwithKeaton @Lakyn_Jones pic.twitter.com/KuFjRqRVJZ

— LSU Cheerleading (@LSUCheer) December 11, 2017