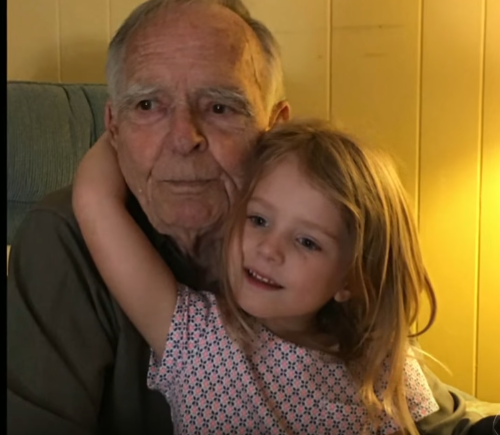 Four Year Old Girl Angel For "Old Man"
When 82-year-old Dan Peterson lost his wife, he fell into a deep depression. He was ready to give up on life until a 4-year-old stranger turned everything around. Below is the story of this unlikely pair.
The video says that a loving couple was buried. The wife was buried below the ground. The husband was buried above the ground.




Peterson spent time just staring out the window at the squirrels – just waiting to die. He did this for six months. Until he went shopping in  Publix grocery store. The store video shows such an unhappy  on hisexpression on his face! But, 4- year old Nora Wood changed that. She said, "Hi old person. It's my birthday today!"
Then she asked for a hug. The 'old man' replied absolutely! He believes that Nora is an angel saying, "she opened me to a love that I didn't know existed." There is more to the story. Watch!!