Be honest about your personal growth.
If you really want to expand who you are you must recognize that which holds you back. You have internal energy flow which is either firing on all cylinders and flowing or is compressed and sludgy. Most of us, whether we admit it or not, operate with compressed energy.
It's like a full piece of plywood laying atop the grass. Underneath the grass does not grow. The grass cannot grow because it is starved from the elements needed for growth – air, water, sunshine and and so on. Think about allowing the grass the freedom to grow. If you lift the wood from the grass, there is freedom for growth.  The grass is allowed to grow.
In our case, energy flow has been compressed for certain reasons and causes. When we understand the reasons and mechanics of energy flow, we can lift these reasons and causes away. Thus, at that point, our energy flows – because it is allowed. Growth happens. Our opportunities and perceptions change. We become more whole and less reactive.
The energy is good energy. We don't even notice where it's stopped. Life becomes a smaller and smaller circle. Break out of it.
The Goodology Kindle edition  is $4.99.
The hard copy is $12.95 right now.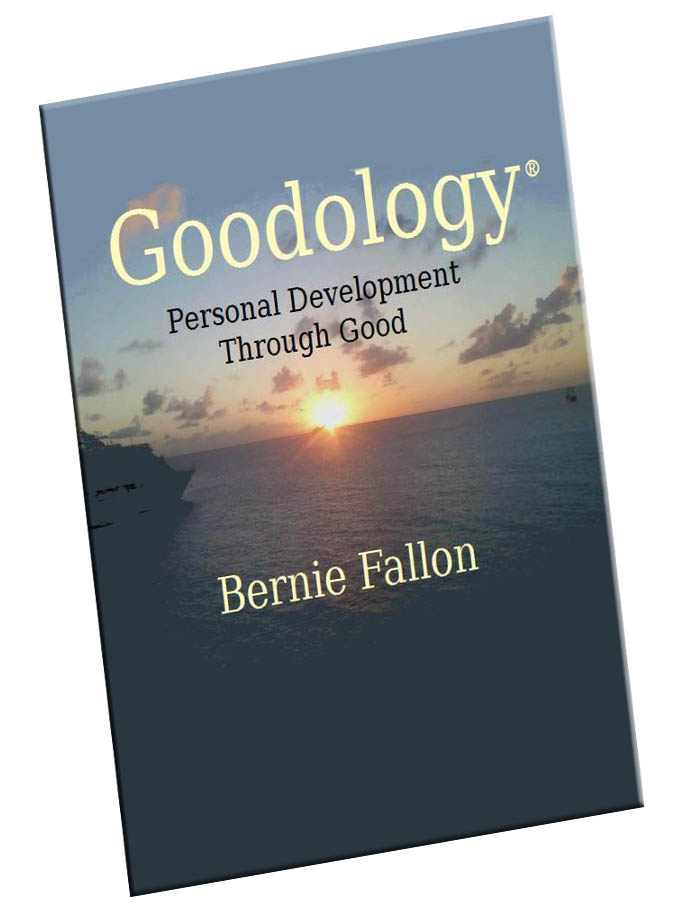 Buy Goodology on

Amazon.com in paperback

Regular $17.95

Now $12.95

Buy Goodology to


read on your Amazon Kindle

$4.99

Buy Goodology to 

read on your computer via Smashwords

$9.99

Buy and download

Goodology now as a PDF.  

Pay with PayPal.

 $7.99

 

Right Click the Buy Now Button

Donate to the


Goodology Organization now.

 Irwin M. Fletcher, you choose…

Right Click to open in a new window
How to increase personal power through GOOD.
Our greatest currency is kindness, compassion and love. Goodology discusses the flow of good energy while illustrating that the greatest opportunity for growth is deep inside you.  Even the worst part of you is good.  It's all good.  When you reconnect with your deepest energy, you are left with a bright smiling enthusiasm that beams and screams good.
You can also visit The Good Zone and Good Acts