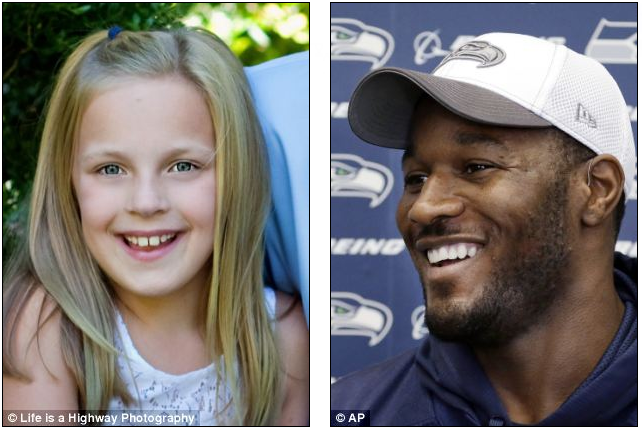 Hearing Impaired Girl Helps Derrick Coleman
Derrick Coleman: The deaf Super Bowl champion who broke the sound barrier http://t.co/3RNb5sZArk pic.twitter.com/8Q3fiB0Wut

— Phonak – Life is On (@phonak) August 7, 2015
Derrick Coleman of the Seattle Seahawks played in the Super Bowl on Feb 2, 2014. The difference between Derrick and all the other players on the field is that he is hearing impaired – the first hearing impaired member of the NFL community. He has been deaf since 3 years old. The road hasn't been easy. He was picked on in school. He was not drafted.
Well, a young girl has got Derrick's back! She sent a sweet letter to the football star empathizing with him and calling him, her inspiration. The young girl said to the professional football player:
I know how you feel. I also have hearing aids. Just try your best."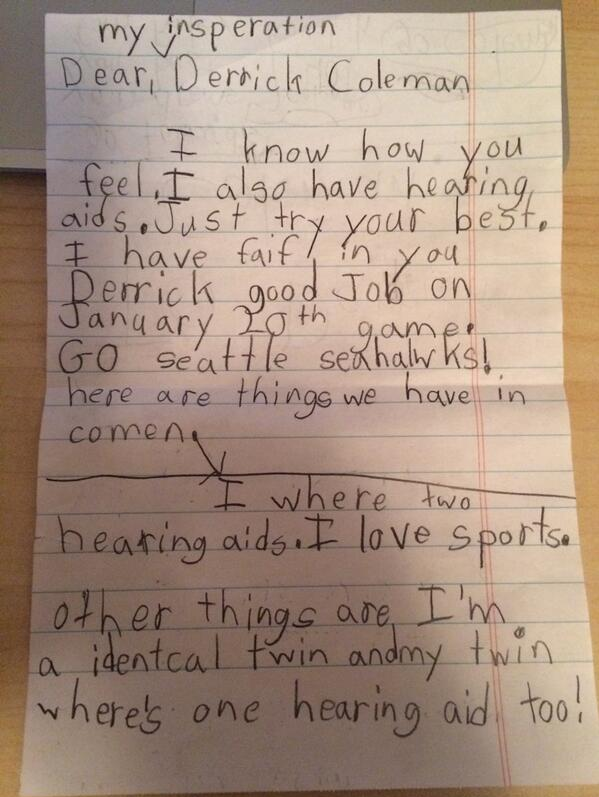 Below is a commercial that Derrick made recently for Duracell. Coleman said of the commercial, "I just hope to inspire people, especially children, to trust the power within and achieve their dreams."
You'll find Derrick Coleman's book and audio book here.
DERRICK COLEMAN SENDS A MESSAGE OF HOPE TO DEAF CHILDREN – Click here for the Story.
This is from the website, Hearing Like Me.
At http://t.co/guDFemjXQV — Seattle Seahawks fullback Derrick Coleman. First deaf offensive player in the NFL. #… pic.twitter.com/D9J65EOVNv

— Hawks Nation, Yes (@HawksNationYes) June 8, 2015