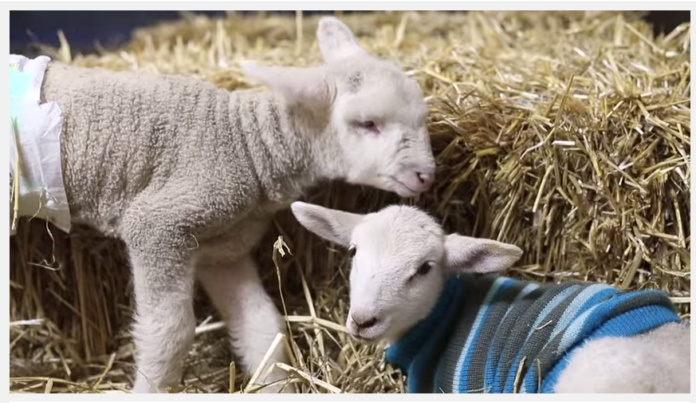 Fanta the Lamb Recovers
When you carry out acts of kindness you get a wonderful feeling inside. It is as though something inside your body responds and says, yes, this is how I ought to feel. –Harold Kushner
She was just a few days old when a kindhearted passerby found her almost lifeless body dumped among hundreds of dead sheep. The farmer considered the lamb worthless saying, "she's not going to make it. So the lamb was surrendered to Edgar's Mission in Lancefield, VIC, Austrailia.
Combined with a incredible will, the efforts of Edgar's Mission and weeks of therapy, Fanta began walking. Her first steps to recover were in a specially made shopping bag to carry her weight easing her into a gait. Fanta's determination fought through her own inability to stand.
So, they nam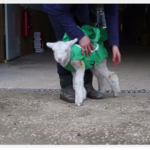 ed her Fanta. Biut may have considered naming her Bumble Bee. Mary Kay Ashe said, ""Aerodynamically, the bumble bee shouldn't be able to fly, but the bumble bee doesn't know it so it goes on flying anyway." This lamb that they named Fanta should have been able to walk, but she went on anyway.
Here is the full video, which shows her recovery from day one.