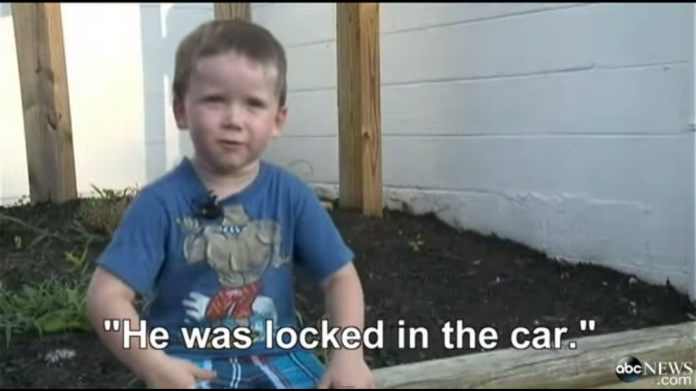 Bob King was trapped in his car on a hot Tennessee day with all the car doors automatically locked. His wife was at an event inside of the church. The temperature was said to 120 degrees inside of that car. They have been having trouble with those electronic doors since they bought the car. Health-wise, in addition to numerous cancer treatments and two strokes in the last six months Bob King had a pacemaker.
Something good had to happen in this situation. His wife, Jenny King described Bob as "in very bad shape" and "could barely see anything." Along came 3-year old Keith Williams. Mr. King Thankfully Keith's mom had educated him about the dangers of being in a hot car a few days earlier.
The full story is here on Yahoo News.
http://youtu.be/ppZR-m35ekw