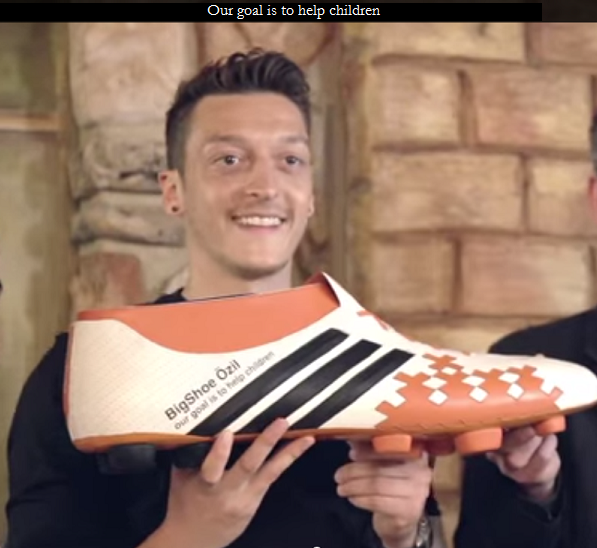 Mesut Ozil who is a member of the winning World Cup Soccer team from Germany has announced that he is using his winnings to help sick children. He is paying for the surgeries of twenty-three Brazilian children. He originally paid for 11 children, but upped the number to honor the 23 members on the German team.
He says, "I love children, they are important to me and I want them to thrive, live their own life and have a chance in the future." In the video below,Ozil continues, "A lot of our children are shut out of our society, but we can help in improving their future living conditions."
The German player said, "this is my personal thank you for the hospitality of the people of Brazil." Mesut Ozil works with Big Shoe Children's Health Care Charity. Big Shoe has a slogan that says, "Our goal is to help children." The Daily Mail has the story.