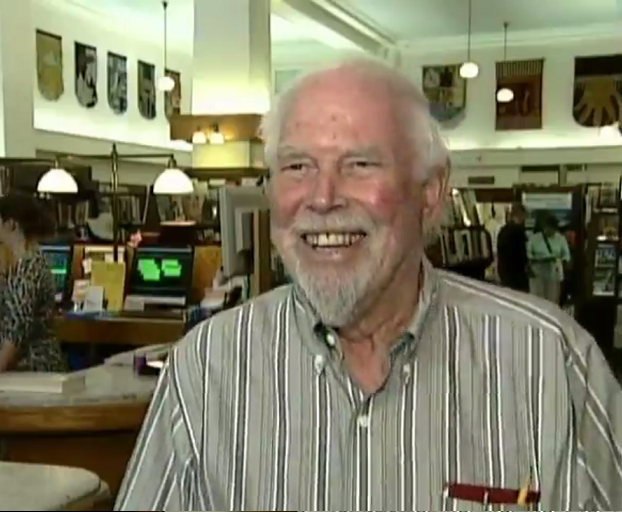 At 85 years old, and looking quite young, James Munro has decided to retire from being the owner of one of Canada's most successful bookstores, Munro Books in Victoria, B.C. It seemed to be time after the store's 50th anniversary last year.
What would he do with the business? With an inventory of about 30,000 books, a beautiful location and heavy traffic, the business has value. Munro estimates the value to be about a million dollars. According the TheStar.com in Canada, Munro's staff is made up of hardcore, literate readers who can help any customer find what they want.
Munro appreciates his staff so much and acknowledges the effort and excellence of the employees. He said, "Frankly without these wonderful employees, the business isn't worth anything anyway. They're the ones that make it happen." So, instead of selling the business, he gave it to four of his employees. Nice! I appreciate this because lawyers and accounts have told him he was nuts! Crazy generous that is.
The whole story is here. Visit Munro Books on Facebook here. There is also a worthwhile video from Chek News that shows his wonderful personality here which is where the screenshot picture of Munro is from. Add a Smile in the Box Below.