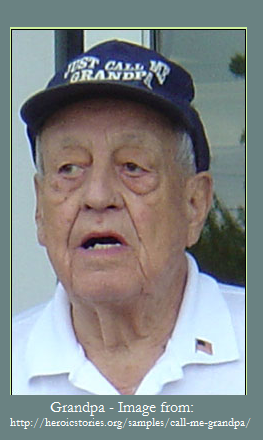 Retirement for some people may be boring. It's especially hard when you lose your soul mate two years after retirement. What to do? At 65 years old, "Grandpa" tried golf, but failed to see the fascination. He puttered around the house, but that wasn't enough. Then he saw an advertisement to be a volunteer.
He helped a prisoner learn to read. Then he helped a man read because his literate wife was becoming blind. He had found something that energized him. He began to volunteer at an elementary school helping children with spelling and grading papers. The rest is history. From retirement to 88 years old,  he commuted 30 miles to the school and became known as Grandpa. At that age Grandpa peacefully passed away.
The kids suggested he was George Bailey in, "It's a Wonderful Life." He made sure his kids always had warm enough clothes and Christmas gifts. One parent remarked her son got his first A in math. Another won the spelling bee. Another won the citizenship award. And more – the story is here.
Another story of a positive example. Grandpa left a trail of positive influence that leaves me with a smile. I enjoy sharing because it creates ideas and opens minds. The story appeared on heroicstories.org.